As soon as I saw the wonderful robot which the very talented Hillary at Wee Wonderfuls had made back in January, I knew I had the answer to the thorny 'What on earth shall I give Plums for her 30th birthday?' question. Heavily indebted to Hillary's original design, I give you PHIL:EO, the robot of loving friendship: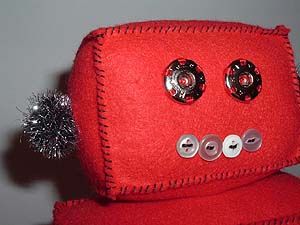 PHIL is made from red felt and black glitter felt, stitched with button thread and is decorated with bits and pieces from my button box, along with Plums' name in letter beads and a '30' cake decoration.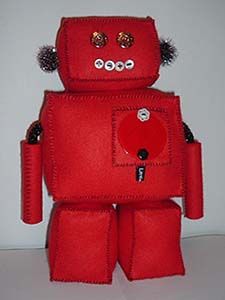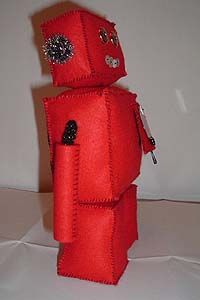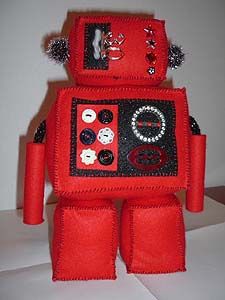 PHIL's heart is a clear resin heart with a red rose inside, which has been on my keyring for years and finally fell off a couple of months ago. I bagged out a 'cupboard' in PHIL's chest and secured the heart inside with a criss-cross of red thread, adding a door over the top. I fastened PHIL's head and legs on with toy joints and made arms from rolls of felt and lengths of french knitting.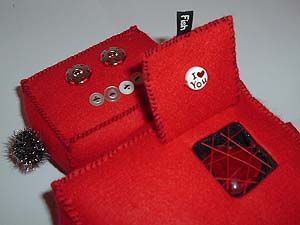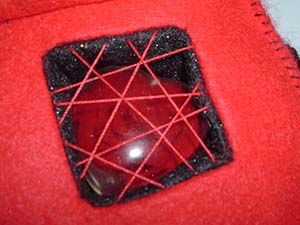 My procrastination about getting started because I didn't know what I was doing and was nervous about making a mess of it has meant that PHIL:EO arrived two months late, but I really enjoyed the work in the end, and Plums was very pleased with her pressie. Which makes it all worthwhile. Cuz I luv her.